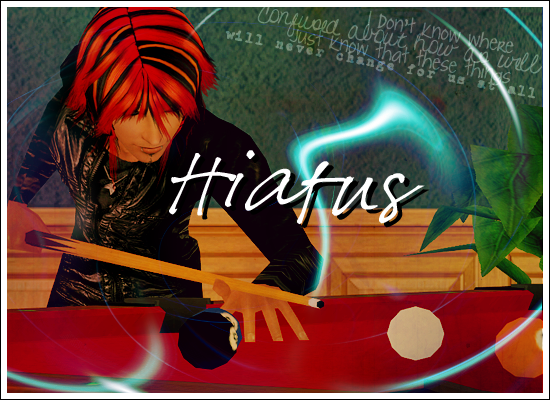 JUNE 4TH-JUNE 14TH

I'll be gone in España (Spain!) those days--and all of the days from now until then I will be too busy packing and getting ready to respond to journals & comments, ect. (I will be responding to some things, though)

*Posted so that everyone knows I'm not just ignoring them. x] Also: *swoons* I love Hades wayyyy too much. How I fell in love with a bunch of pixels, I'll never know. xD

I'll be back--back on LJ--around the 15th or 16th. And then hopefully part 2 of gen 2.5 will be up shortly! :D (I have all the pictures taken--I just have to edit, upload and comment on then ;3)

¡Adiós, mis amigos!
Current Mood:
bouncy
Current Music: Chasing Cars - Snow Patrol