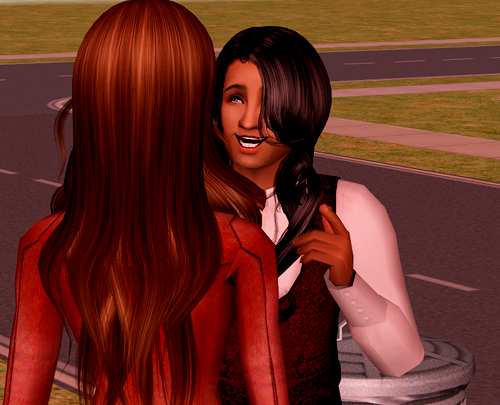 So
LAST TIME
with the Karamazovs--er Karamazov--Grusha (Grushenka) had "a lot" of fun in the sun (at the beach in her lot) and so forth....oh and she picked a fight with the townie named
Katerina
Cynthia (my icon), had
multiple
temper tantrums, and possibly found her "true love," pictured above. His real name is
Bellerophon
, but like I said last time, we'll call him Dmitri, Mitya for short. (Grusha's "lover" in the novel.)
I didn't know about the fact that making CAS sims into townies wouldn't change the names I gave them, okay?
Or else I just would've named all of the guys Mitya. :P

REGARDLESS, this incarnation of Mitya seems to be very happy with Grusha.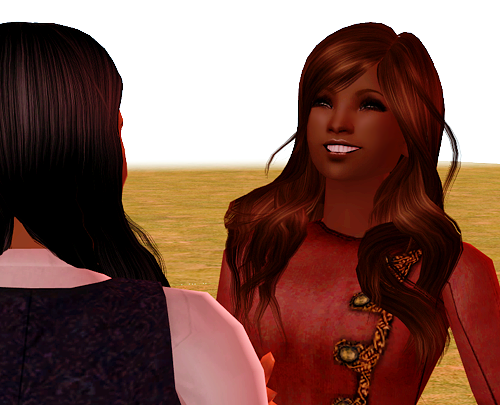 And vice versa. THAT'S AN ACTUAL
POSITIVE
INTERACTION THERE, PEOPLE!
Of course....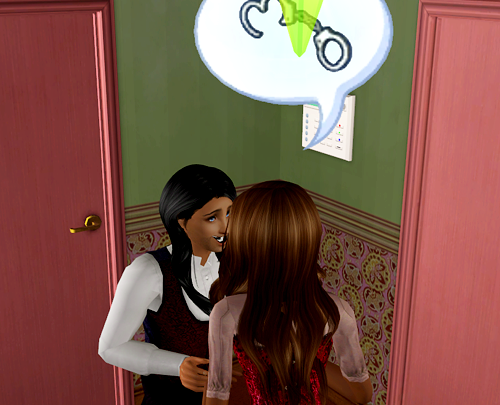 ....Grusha's jokes
all
have to do with kinky things.
(Something Mitya enjoys, obviously.)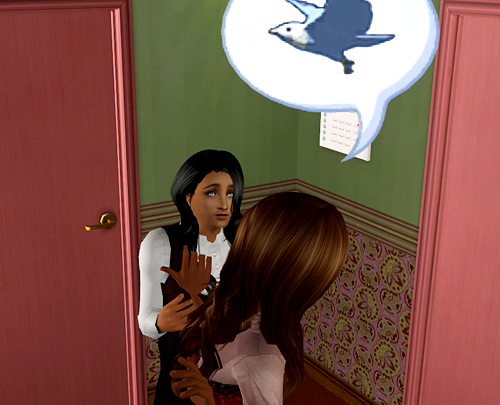 And...birds....? O_o
Grusha
: So, y'know, the birds have this way of doing things that is
so
much better than anything you'd see in
Cosmopolitan
...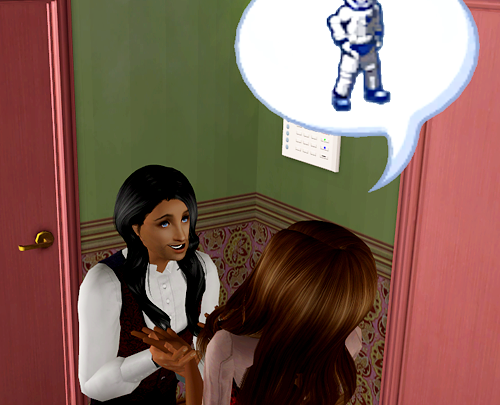 Grusha
: I mean, how
else
would the astronauts do it? They're not exactly bound to the earth in space....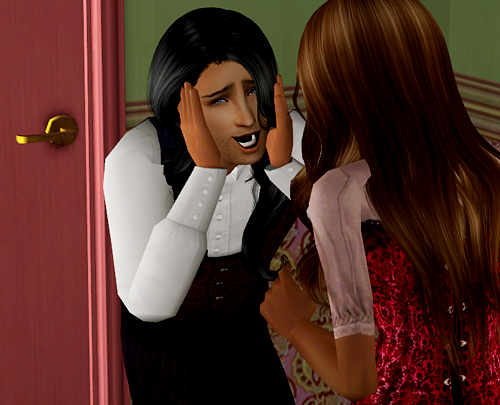 Mitya
: OHMYGOSHTHATIS
SO
TRUEANDSO
HILARIOUS
!
Maybe we can do it like that? -nudgenudgewinkwink-
amethystnoema
: -blinks and walks away, muttering something about "what goes on behind closed doors"-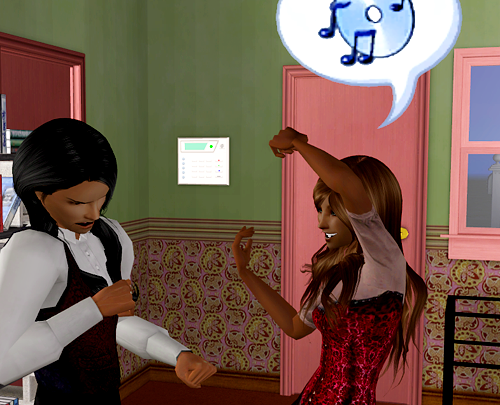 Grushenka
: And rock music really makes it
rockin
'!
Dmitri
: Ugh, I prefer
classical
music, plz and thnx.
Dmitri
: And I'm all about ~saving the world~ through suffering for my nonexistent sins, especially to save the wee one! Btw, I'd even ponder murdering my father to get you for myself, Grusha!
Ponder does not mean act upon, however....
amethystnoema
: -glares- Don't you
dare
remind me of that terrible midterm I had to take on your ~conscience~ and your
beautiful
dream about the suffering of the wee one!
Worst hour and a half of my life....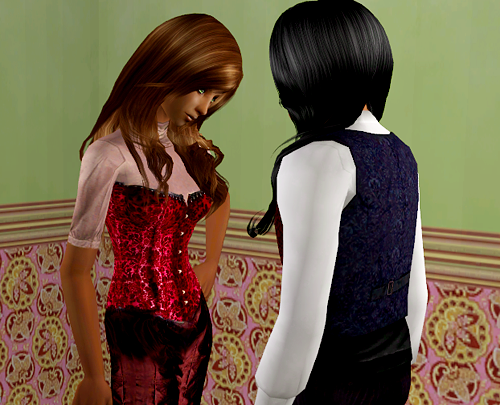 Don't mind me, you two! I'm just the voice behind the curtain, watching it all happen and wondering where that little
devil
cupid called ACR went off to....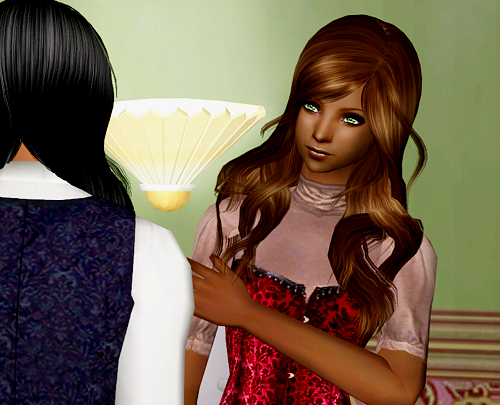 Grusha
: Would you
really
murder your father to get me all to yourself?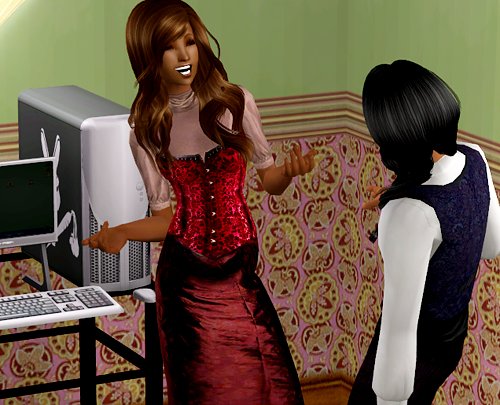 Grusha
: That is
so
bad.....-loves it-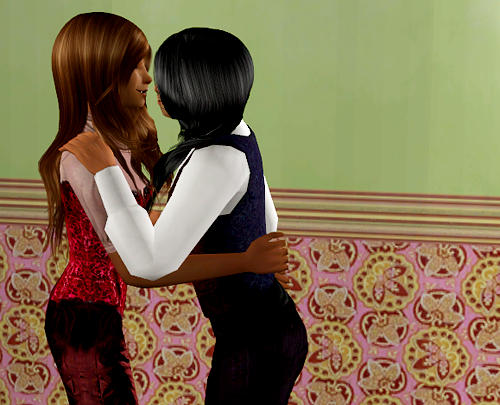 Mitya
: I didn't real---
Mitya
: To hell with it!
Sensualists
. Gotta love 'em. x]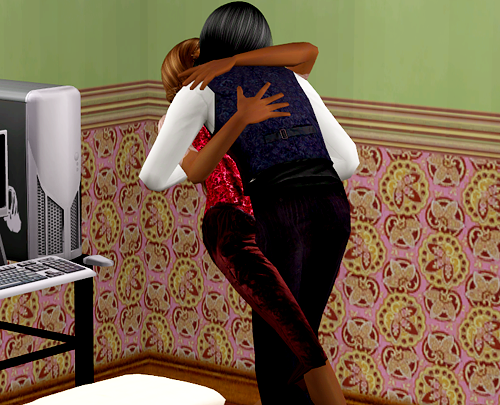 Mitya
: You're all mine now and that's all that matters~! We'll run away to America and learn English and---
Grusha
: Oh Mitya!
I'd run away with you to the ends of the earth!
No, seriously, guys and gals. That's basically what they said in the novel. In more complicated* terms, but yes. It was quite hilarious. And mind-boggling. All at the same time.
*fancier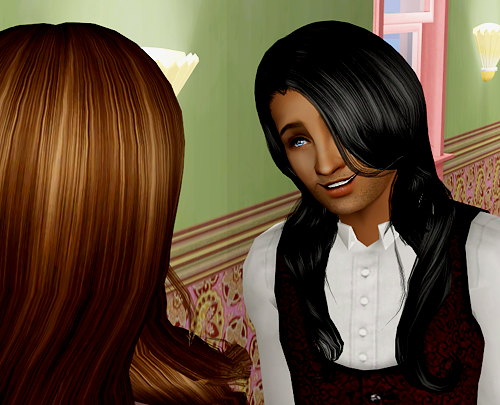 Mitya
: -is just like many other heroes of popular fiction and truly
never
has a plan past the original goal and thus has no idea what to do next- ....Really? You
would
will?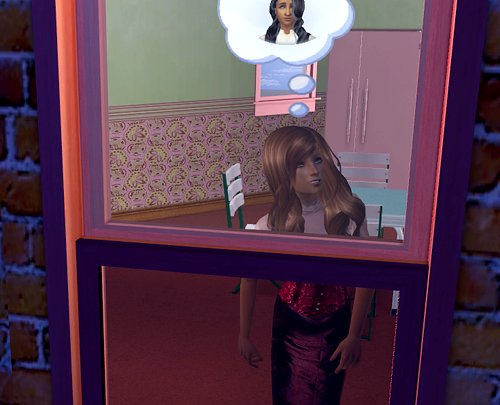 Grusha
: Oh noez, Mitya is being prosecuted for murdering his father and its all my fault and OH NOEZ~~!!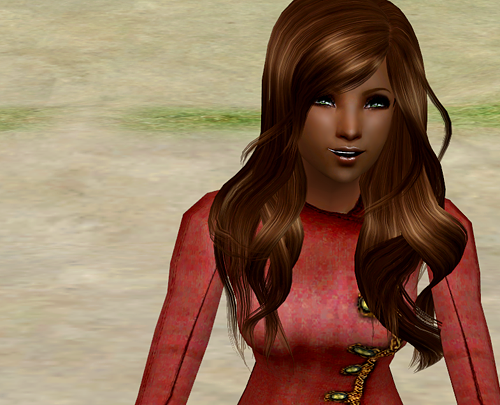 Grusha
: -goes back to her ~lovely~ beach to mull things over- But maybe Mitya will be proclaimed innocent? Because he
is
, he totally
is
~!
Grusha & Dmitri
: -somehow escaped to America and now are happily rejoicing-
amethystnoema
: -shakes head at ACR- You two aren't even
bffs
, much less in love!
I suppose that's kind of like the novel, however, as both are in "lust" for quite awhile and whatnot...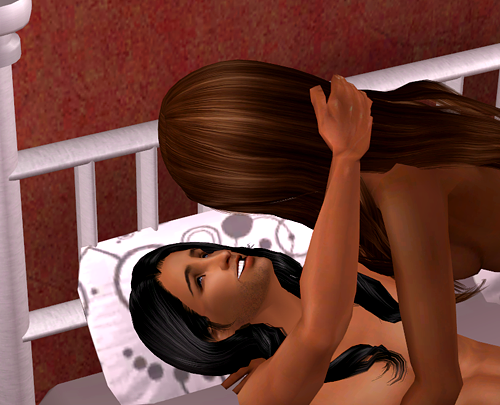 Grusha tops in the relationship. That is
totally
true to the novel.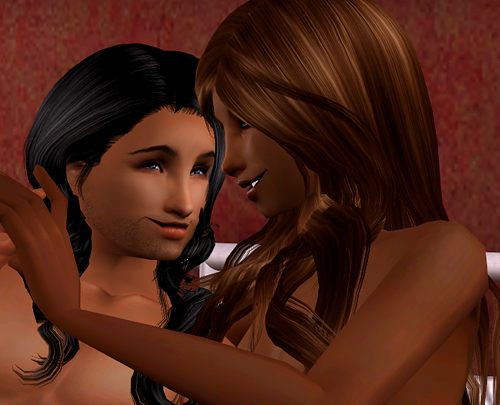 Grusha
: ...want to try those bird techniques I was telling you about earlier?
Mitya
: And what does that involve?
Grusha
: ;)
amethystnoema
: -facepalm-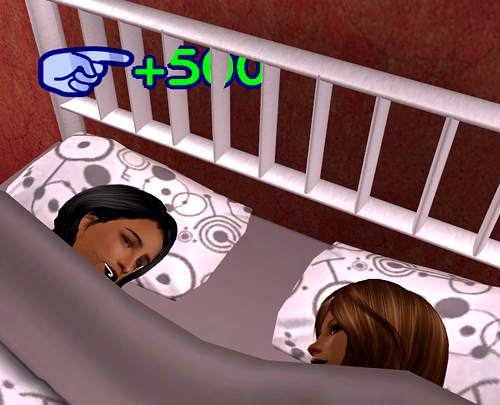 Errrm....Mitya, you haven't moved in yet. What townie want could you possibly have that would have to do with Grusha? You obviously aren't a knowledge sim....

Grusha
: -very satisfied-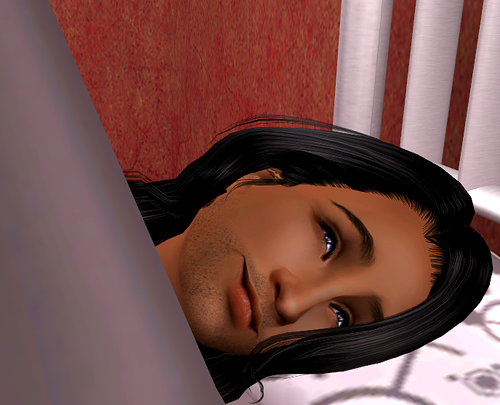 Mitya
: -also satisfied-
Though, honestly, do either of the two
look
like they were virgins? They were here (and in the novel, I think), but it sure doesn't
look
like it....:P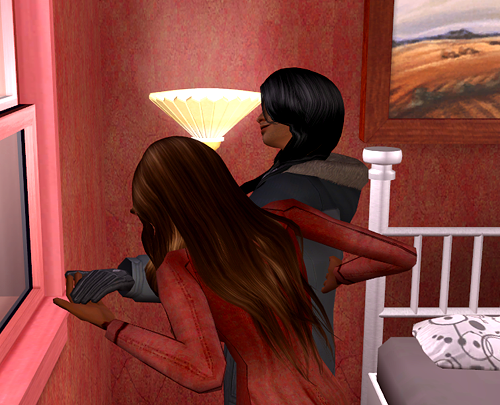 ...and then they proceeded to show each other their affection in every corner of the bedroom.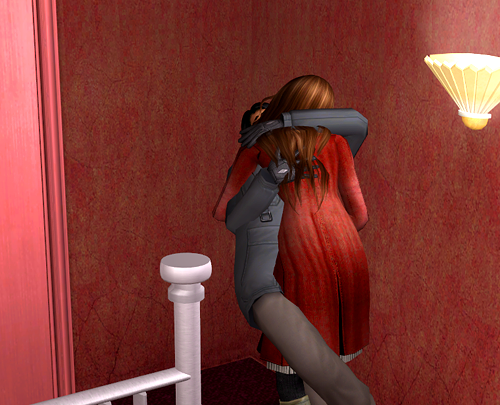 I'm dead serious.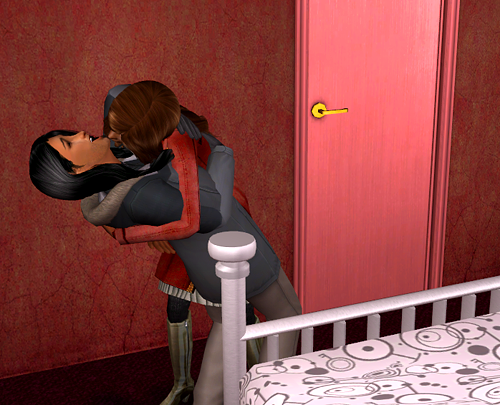 Honestly, these two have one bolt.
One
. And I've done
nothing
besides initiate the initial conversations. Nothing else--and at this point I think they still don't even love each other! (Or maybe they finally do now?)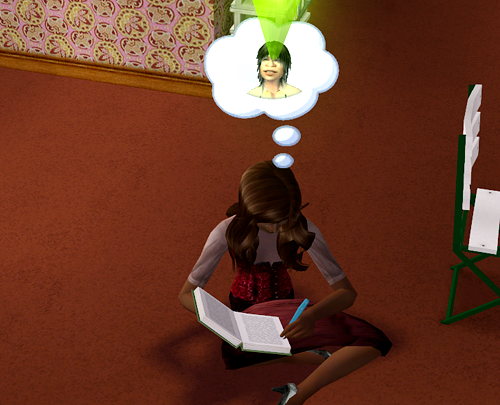 Grusha
: So I'm for some reason remembering a terribly ugly sim I've never met...
Grusha
: ...and my nonexistent T.V. Mitya gave it to me and it was lovely, wasn't it?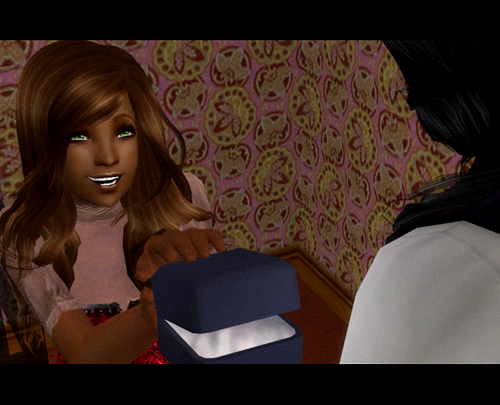 Grusha
: But now that we're finally in America, we must marry and act like a truly happy American couple, kk?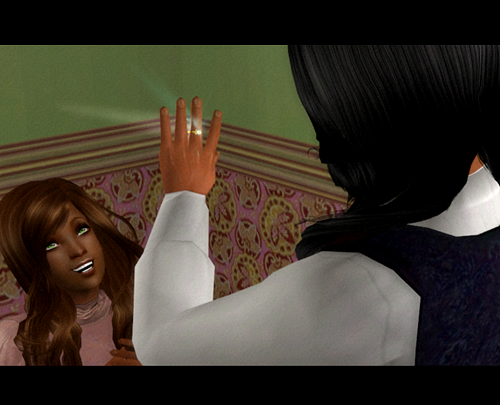 Mitya
: OF COURSE, MY ~LOVE~!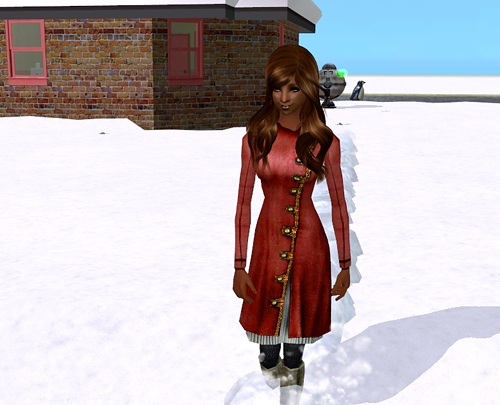 Did I mention that Grusha finally got her LTW career (Adventurer) and the skill point she needed to get promoted was a body point? Well, now I did. Also, I must mention the fact that she has about $39 to her name right now. Thus she has no eliptical machine or even a set of weights.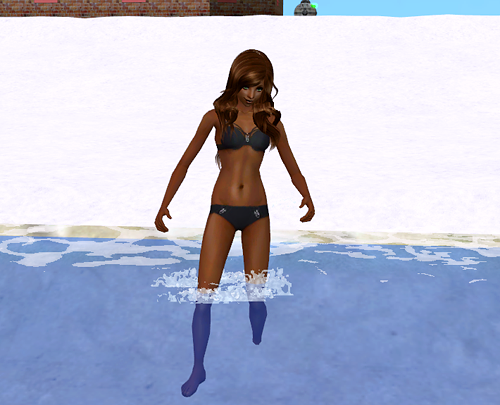 BUT WE HAVE ~NATURE~!!!
Nevermind the fact that it's -30 degrees right now and there's 2 feet of snow on the ground.
Grusha
: -through gritted teeth- I'm going to kill you for this later.
Later
, of course.
And by then you'll be frozen and incapable to do anything at all. x]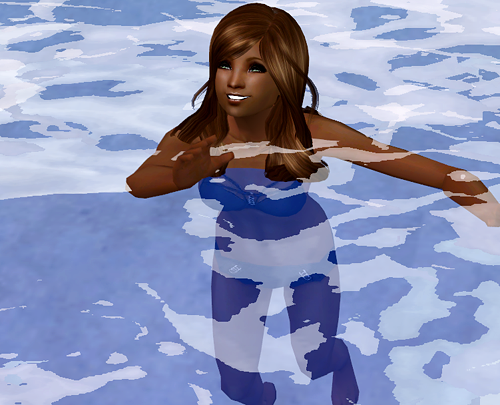 But she, of course, likes it once she gets in the water.
Welcome-again-to-Grushenka-is-delusional-87%-of-the-time-land!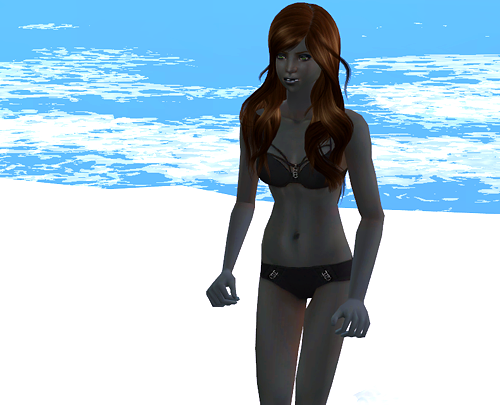 Until she froze, of course.
Sorry about that, Grusha!
Grusha
: -mumble, mumble, something unsuitable to be repeated-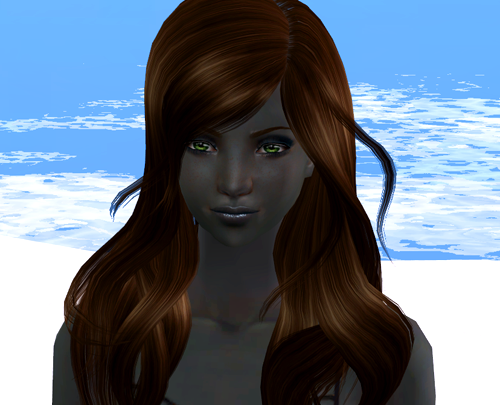 She never seems to look ugly, however!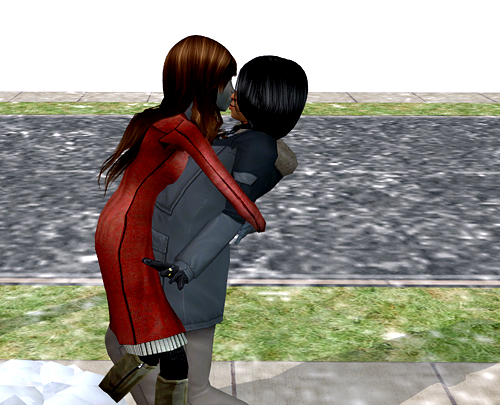 ...and she takes her half-frozen body over to Mitya and decides a steaming make-out session will warm her up.
I can't say I disagree.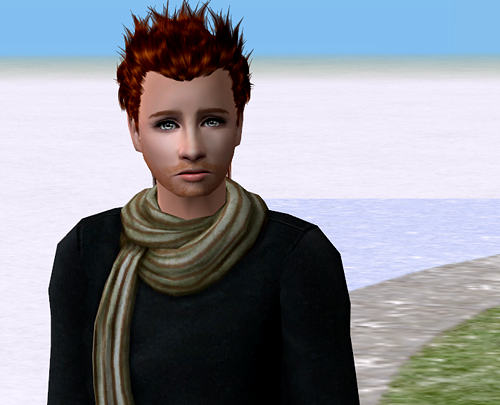 Another founder-made-townie! I think this is
iliketoplaygod
's, only male?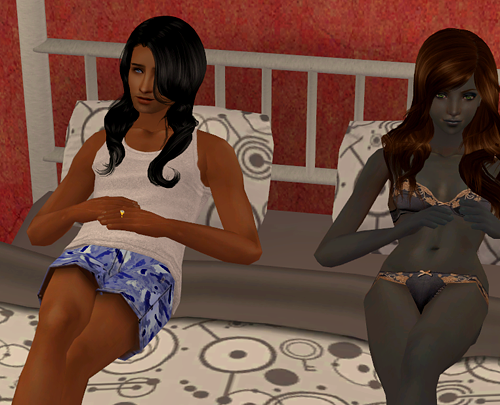 Back to the love birds.
*facepalms* JOKE NOT INTENDED ORIGINALLY.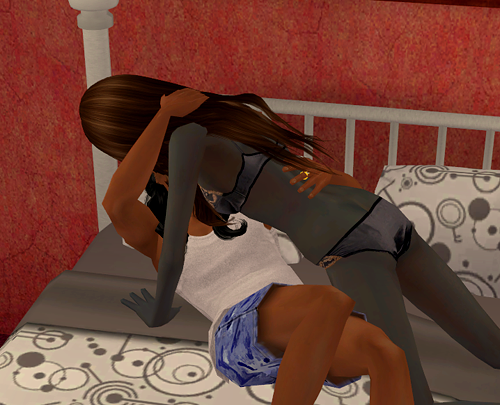 Grushenka
always
wears the pants in the relationship, remember?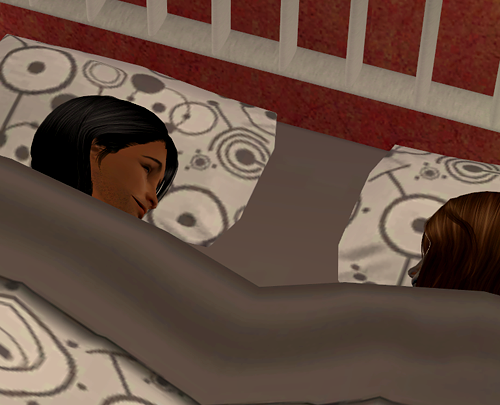 CRUD. I think that was the baby chime.

Thanks, ACR, for your risky woohoo. Thanks a whole bunch of watermelons.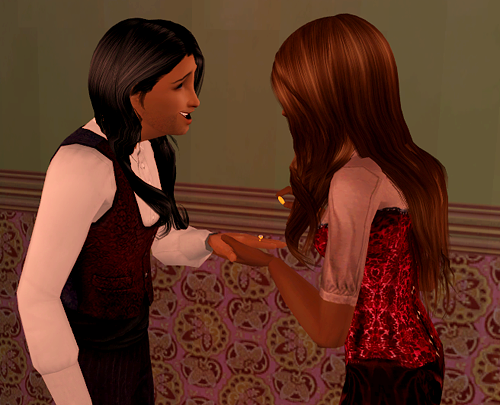 Thus a sort of shot-gun wedding. In the living room, of course. Remember, Grusha only has about $39 to her name and really doesn't have the $900 for a wedding arch. Yeah, I don't feel like selling half her house for it either.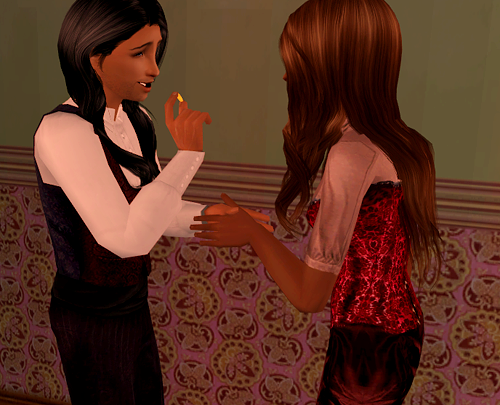 Mitya: And I bind you to myself forever and forever~!




And it was sealed with a kiss. [/corny]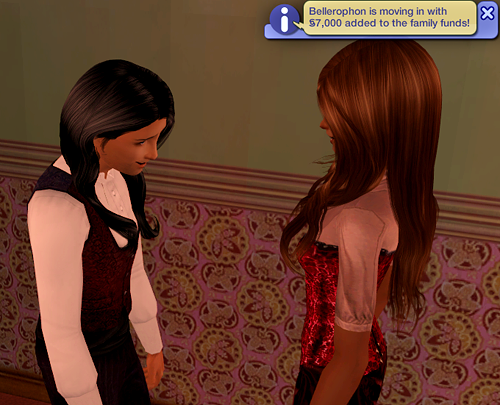 THE IRONY OF THE UNIVERSE. LET ME SHOW YOU IT.

Thanks SO MUCH for bringing all that money to the household, Mitya. You know, the money I COULD have used to buy a wedding arch and a more beautiful WEDDING?!? You know, the money that would've been there if you had moved into the household FIRST.

Okay, I'm done with the sarcasm. Okay, not really, but the extreme sarcasm.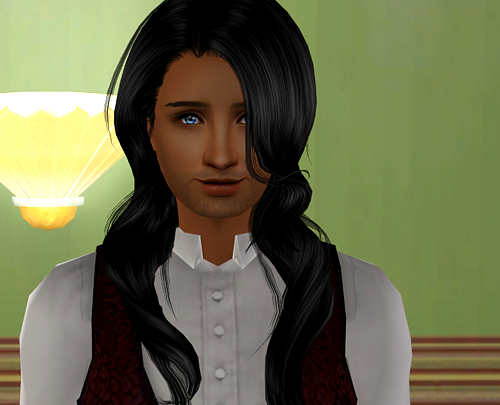 Headshot, for his stats. (I'm not changing his appearance or anything, because I think it fits as is!)

Mitya Karamazov
7/4/1/8/5
Romance (And that fits, too, with the novel! xD)
LTW: Woohoo with 20 sims (-facepalm-)
OTH: Cusine
Turn ons: Cologne, Fitness
Turn off: Jewelry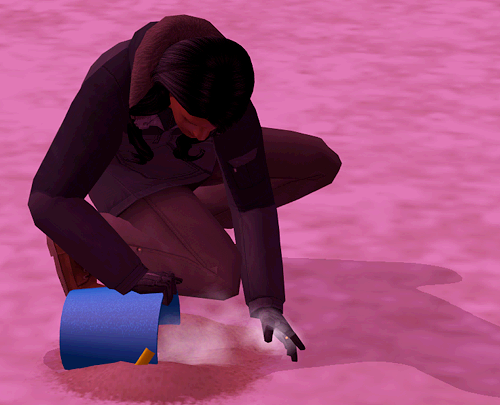 Notice, if you will, the snow on the ground and the outerwear outfit he's got on.

I INTRODUCE TO YOU MITYA, THE EVER SO SMART KARAMAZOV.




Honestly.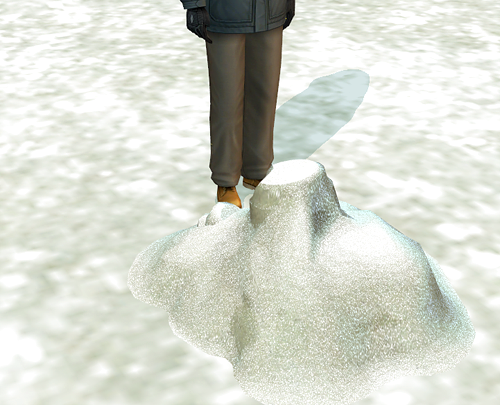 Oh and he fails at making sandcastles, too.

Welcome to the family, Mitya--you fit definitely quite nicely!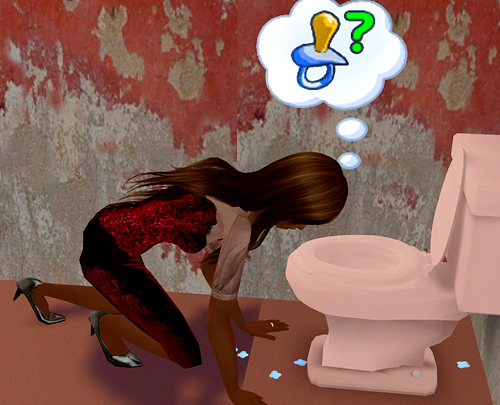 HMMM, MAYBE????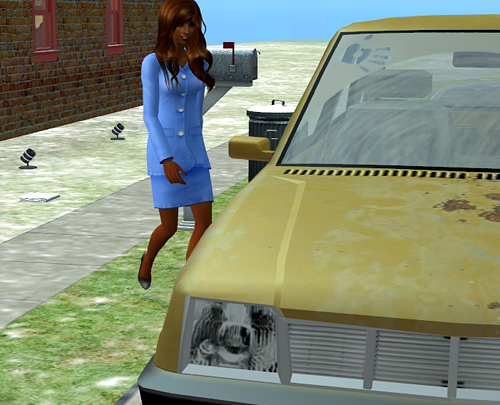 Note: I must warn you that this picture of a happily strutting to work Grusha will not last for long, if you had any illusions of such a thing.




POWER TO THE PEOPLE.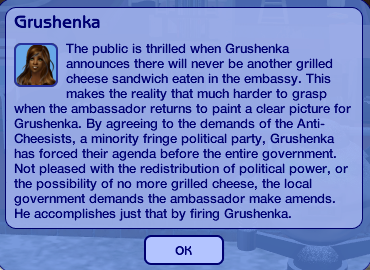 ...or not. D: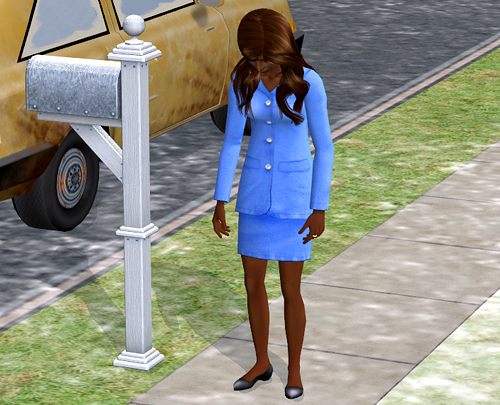 ...I'm really, really sorry, Grusha?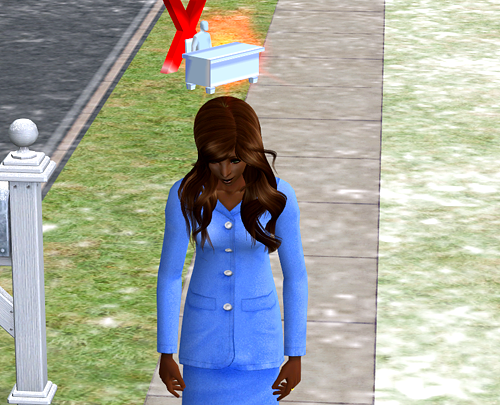 Thanks, Maxis. She really needed that reminder of my her failure.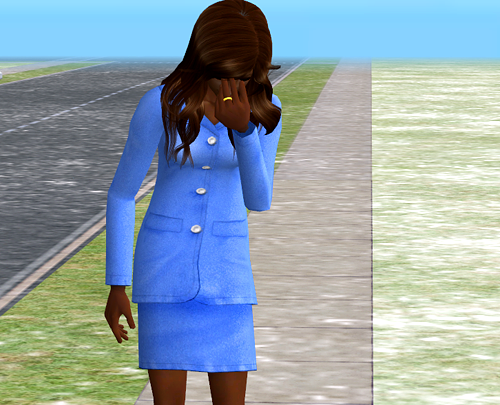 Grusha: WHY DID YOU CLICK THAT, WHYYYYYYYYYYYY?

amethystnoema: I'm sorry?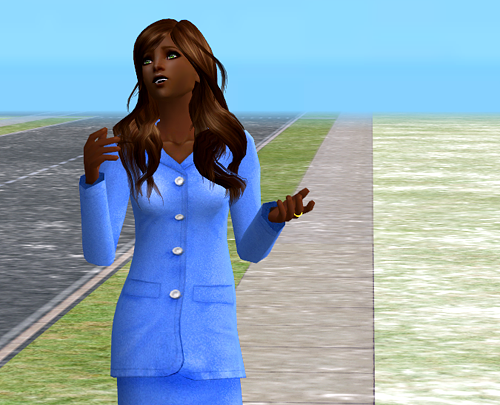 Grusha: You couldn't have just clicked IGNORE, could you?! You just had to prove that the last chance card was a fluke, didn't you?

amethystnoema: I said I was sorry!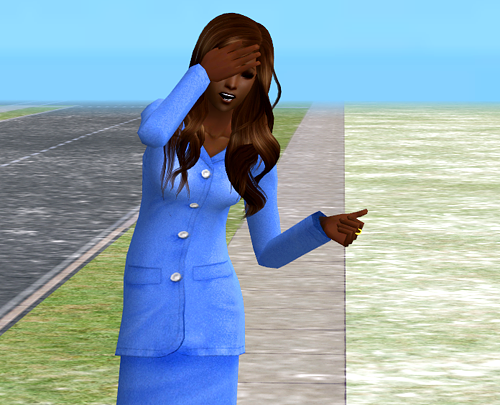 Grusha: -ignores- No, you just had to pick the obviously WORSE of the two options. Cause you wanted to see me get fired, didn't you?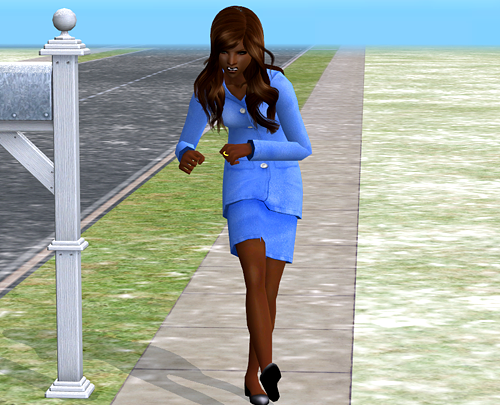 Grusha: WELL THIS IS WHAT I THINK OF YOU! GRRRRW! YOU ARE THE TINIEST LITTLE PIECE OF DIRT THAT I AM CURRENTLY KICKING WITH MY FOOT!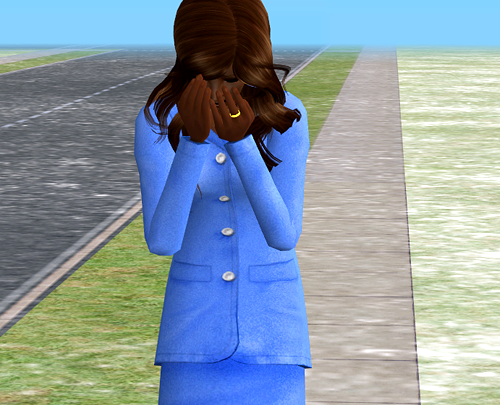 Grusha: WAAAAAAAAAAHHHHHHHHHHHHHHHHHHHHH!! MITYA, COME OUT HERE AND COMFORT ME!

amethystnoema: -hides from the very emotional pregnant woman-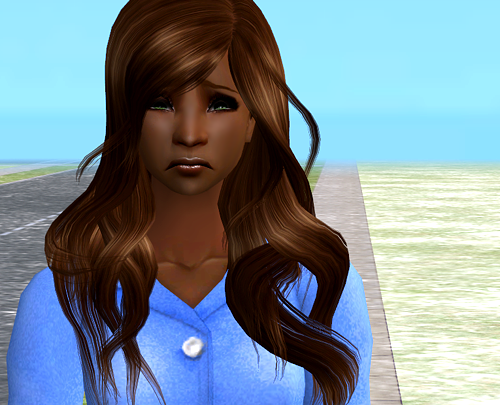 Grusha: Why me????????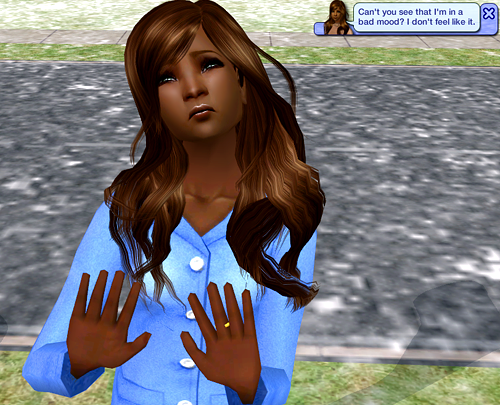 I guess the answer to the question of whether or not you want a job is no, then?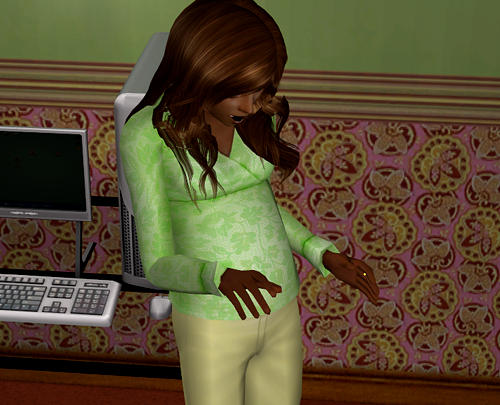 But generation 2 is coming whether you like it or not! :P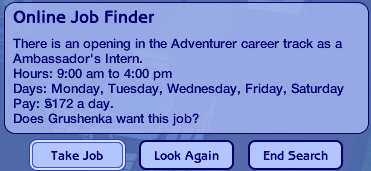 THIS TIME I WON'T MESS IT UP FOR YOU GRUSHA, OKAY?!?!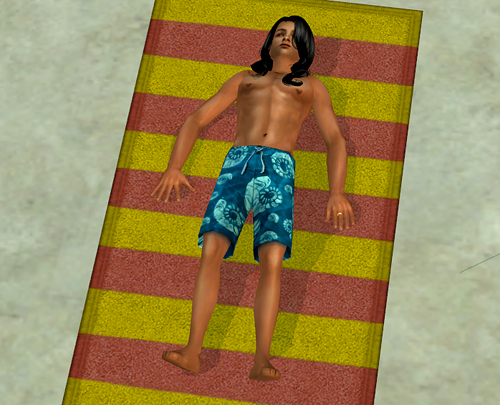 Errrm, what season is it again, Mitya?

The dead of winter, I believe?




Or not, you know, because people can TOTALLY get dark tans from sunbathing on a beach in the dead of winter!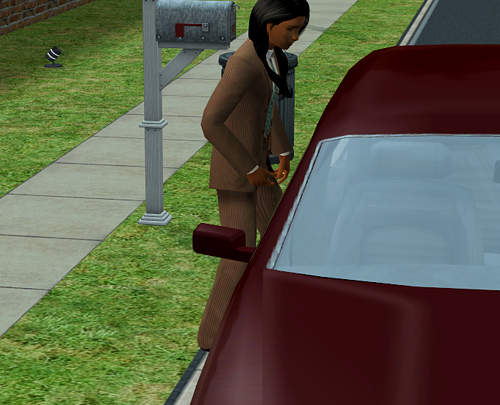 I still don't understand your tan, Mitya.

But I do know that I won't mess with any chance cards this time! (Sorry Grusha)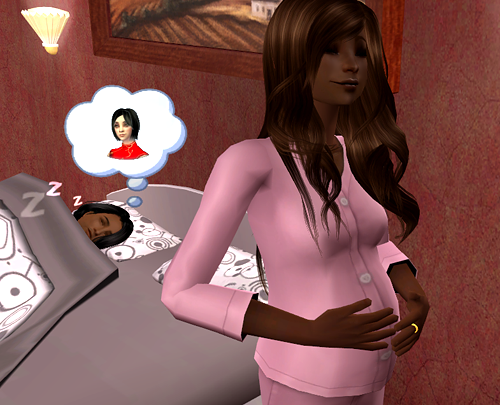 Mitya: -dreams about some random woman that clearly is not Grushenka-
Grusha: -happy, for some weird reason-

o.o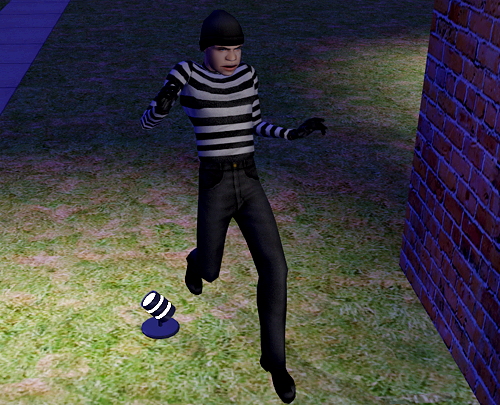 NOT FOR LONG. SAY GOODBYE TO HAPPINESS, GRUSHA! IT AIN'T COMING BACK.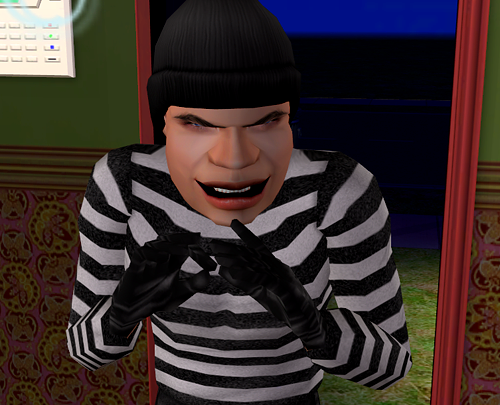 ..........that is the SCARIEST burglar I've ever seen. *_O

-el fin-

And I didn't even make the cliffhanger Grusha giving birth! That--and the result of the burglar escapade--is coming up in the next update! (And MUCH, MUCH, MUCH more craziness!)

The Karamazovs are going to drive me to drink, I swear. You'll understand why in the next update...
Current Mood:
amused
Current Music: Desolation Row - My Chemical Romance